Newly Listed!
Turnkey Orchid Nursery Business and 3 Bedroom Home: 
Available Together or Separately
Consider the convenience of owning your own business and being able to take a few steps to work!  Seller prefers to sell the orchid business and the home together (a total of 2 acres); however they may be purchased individually.
Each listing has one acre:
Home:  TMK 3-1-5-38-130 (MLS 239189)
Business:  TMK 3-1-5-38-129 (MLS 239190)
Beautiful 3BR/2.5BA Custom Home with Pool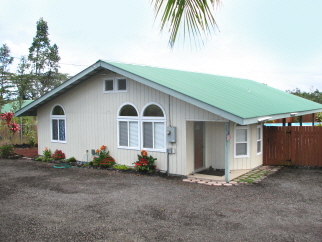 15-1491 24th St., Keaau, HI
Beautiful custom home built in 2003, includes your own oasis with newly-installed above ground lap pool with privacy screen decking as well as your own covered outdoor lanai with two sides open for tropical breezes (additional 600+ sq. ft.) for dining or just plain relaxing. Perfect for the extended family or to enhance your privacy.
This home has vaulted ceilings to keep the house cool and benefits from the tradewinds flowing throughout the home. You may never need to use the designer ceiling fans installed in every room, complete with remote controls! Beautiful tile work graces the home, which also has a private water well system shared with its nursery next door.
---
Imagine a Lifestyle of Beautiful Orchids and a Life in Paradise All Year Long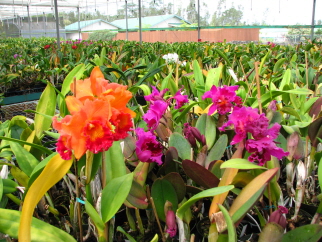 15-1501 24th St., Keaau, HI  96749
Imagine a lifestyle involving beautiful orchids and warm weather all year long. This business offers a great working environment and a life in paradise. Beautiful potted orchids will be yours with this property and business!
The orchid nursery is in its 8th year of operation and has a longstanding reputation for quality products. It has established clientele and a web-based retail store, including a registered domain name. The nursery has around 60,000 orchid plants growing under approx. 24,000sf of covered greenhouse with irrigation at the touch of a button using its own private well water tapped into a delicious pure water aquifer 250 feet deep.
There is an efficiently organized packing area, air-conditioned office with 2 desks and 1 computer and a lounge area.
The current owners will provide training to the new owner.